Your Guide to Myrtle Beach, South Carolina Fun!
There's so much to do in Myrtle Beach, we know we could fill an entire book with all the things you can find. This guide is written from a local's perspective with visitors and new residents in mind.
Even if you've lived in Myrtle Beach for years, though, you might be taking some of the coast's amazing opportunities for granted. If you've never tried these activities or visited these places, we highly recommend you do so.
Here at Contract Exteriors, we always enjoy doing what we can to benefit our customers. As always, if you have any additions you'd like us to add to the guide, feel free to contact us.
Make Education Fun at the Children's Museum of South Carolina
If you have kids, you can't go wrong with the Children's Museum of South Carolina. Their commitment to education and making our community a better place is legendary, and they put that ethos into every single exhibit and feature at the museum. They focus on interactive learning with their famous Imagination Playground, a fossil hunt, a bubble exhibit, a pirate exhibit and, our favorite, an "under construction" house where kids learn all about construction, architecture, and design.
Your kids can learn about farming, geology, astronomy, recycling, native plants and animals, and how to stay safe in a hurricane. No other institution in the state has ever made learning this fun.
The Children's Museum of South Carolina also regularly hosts and participates in plenty of local events, so there's always something new to experience. Heck, adults might learn a thing or two, as well.
Fishing, Hiking, and Camping at Myrtle Beach State Park
Have you ever just wanted to get away from it all and spend a night on the beach? Myrtle Beach State Park is specially designed for beach camping. Even if you don't stay the night, you'll have access to a mile of beach.
You can explore wildlife habitats, have a picnic, hike or bike miles of trails, or even take a horse out on an equestrian trail.
The fishing is also excellent, although sometimes it's crowded with both locals and visitors. The fishing pier makes for a great fishing experience, where you might catch king mackerel, Spanish mackerel, bluefish, flounder, and sea trout. The Park also offers a guided crabbing experience.
Ride the Myrtle Beach SkyWheel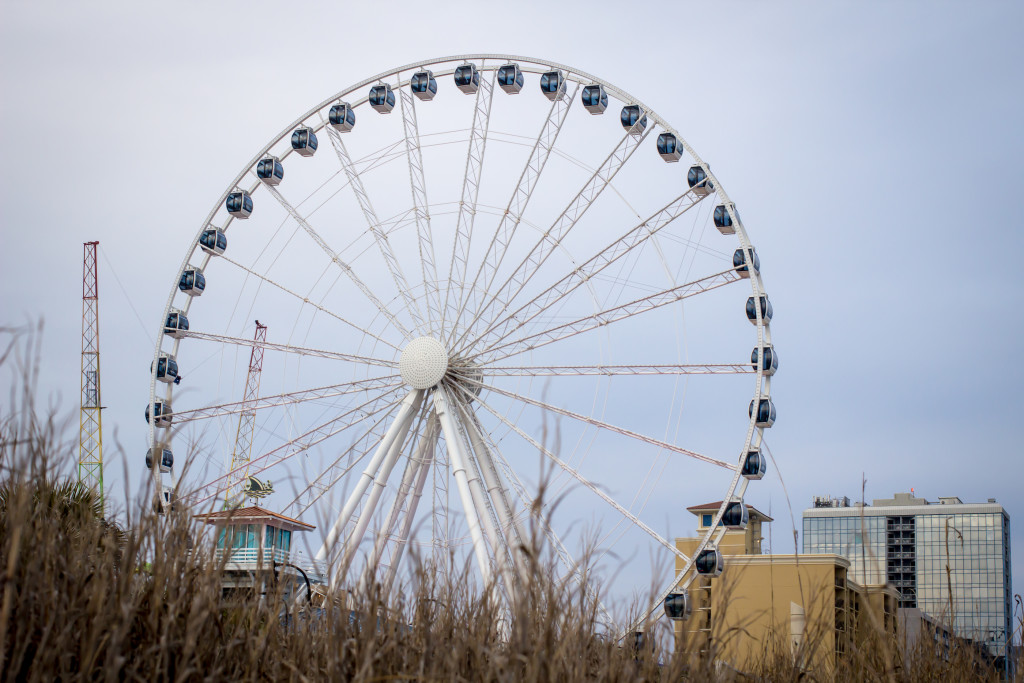 Constantly named a best scenic experience, a best family activity, and a best date activity, you have to ride the Myrtle Beach SkyWheel at least once. Unlike other ferris wheels, it features glass-enclosed gondolas that are always the right temperature. You won't get too cold or too hot, but you will get a breathtaking view of the Grand Strand.
The SkyWheel is 187 feet tall, and each ride lasts about 10 minutes. It's one of the tallest ferris wheels in the nation, and it operates all year round. It's a relatively new addition to Myrtle Beach, but we recommend even Lowcountry natives take at least one ride if they haven't already. It's simultaneously thrilling and relaxing.
And, if you like Jimmy Buffett, Landshark Bar and Grill is right nearby.
Take in Barefoot Landing
Located in North Myrtle Beach, Barefoot Landing is a favorite of locals and visitors alike. There's plenty of shopping, and gourmet restaurants are plentiful. Enjoy Castano's Italian Steakhouse or Greg Norman's Australian Grille, and then head over to Random Boutique, Rock N Roll Factory, or The Barefoot General store for a unique shopping experience.
Your entertainment options are bountiful, too. Catch a band or three at the House of Blues, a live performance at the Alabama Theatre, enjoy a riverboat cruise on the barefoot Princess, or spend some time with the big cats at theT.I.G.E.R.S. Preservation Station. There's also a majestic marina, an Alligator Adventure that showcases our prehistoric reptile friends, and a one-of-a-kind carousel.
If you want an upscale dining, shopping, and entertainment experience that's still family friendly, you can't go wrong withBarefoot Landing.
Fast Fun at Broadway Grand Prix
If you're looking for a family friendly thrill, visit the Broadway Grand Prix. It's always busy with both locals and visitors, but the Grand Prix's seven different go-kart tracks mean you won't have to wait for long. They also have some of the best mini golf in the state, with two, 18-hole courses. There's also an arcade with over 90 games, a rock climbing wall, and plenty of good food.
If you're looking for an extra thrill, buy a few tickets for the Sky Coaster.
The Pier at Garden City
The Pier at Garden City, located eight miles South of Myrtle Beach, is a great place to bring the family and a great place to fish. In fact, you can do both, at once.
The Pier's arcade features popular favorites, so the kids (and kids-at-heart) will find hours of entertainment. There's plenty of live music on two different stages, too. The Pier also offers a unique karaoke experience and two full-service bars.
And the fishing is great! Be sure to ask the local fishermen or the helpful staff at the Tackle Shop, what they're catching today. It really does change on a daily basis.
Also, there are several beachwear stores located near the pier, along with Painter's Ice Cream and Sam's Corner, which serves up world-famous hot dogs. Whether you want to fish and relax, spend a fun day with the family, or enjoy the best nightlife in the South Strand, mark your calendar for a day at the Pier.
Hunt for Shark Teeth
If you're interested in shells and fossils, Myrtle Beach has you covered. Both locals and vacationers enjoy hunting for shark teeth in Myrtle Beach, and we've heard of some amazing finds.
Before you dig in, make sure you wear appropriate footwear (going barefoot increases the chance for cuts, scrapes, and soreness), and bring plenty of water and sunscreen.
You can find shark teeth on any beach in the area. You'll have much more success once you know that fossilized shark teeth, the kind you'll normally find, are black and dark green.
We liked this bit of advice from an expert fisherman and fossil enthusiast:
"So next, you may ask, where would I find shark teeth at Myrtle Beach? My answer is, on the beach. I'm not saying that to be smart, but they're there, and they can be anywhere. I think that the odds of you finding shark teeth increase when you find shelly material on the beach as the teeth could be mixed in. But really, any wave can uncover one in the sand or amongst the shells. Or, the wind could expose a fossil well above the tide line, perhaps where someone sunbathed just hours earlier. Or, perhaps someone built a sand castle and the waves are destroying the fortress, exposing teeth and other shells exposed from someone's sand castle building efforts."
Larger shark teeth are usually found with larger shell fragments and other beach debris. You can try looking at low tide among the lines of debris. You can also look at the water's edge or on any exposed sandbars.
If you need help, just look for the locals who are bent down and looking through shells and debris. Southern Carolinians, especially on the coast, are almost always friendly.
Tour the Waccamaw River
When it comes to relaxing riverboat tours, it doesn't get better than the Waccamaw River. Several tour companies offer great services out of Conway and Myrtle Beach. Whichever tour guide you choose, you'll see plenty of wildlife and history.
The Waccamaw is a blackwater river lined with cypress trees. You'll see swamps and pristine, preserved natural habitats, full of alligators, osprey, peacocks, turtles, and other interesting creatures.
These riverboat tours are a serene and peaceful way to enjoy nature. If you've had a stressful week at work, they're a surefire way to feel relaxed again.
Play Plenty of Golf
Myrtle Beach is known for being a golfer's paradise. We should know– we take advantage of these amazing gold opportunities, regularly.
There are over 80 golf courses in the immediate area, so we can't cover them all. What we can do, however, is name a few favorites and explain why they're our favorites. If you favor a certain kind of golf, Myrtle Beach can accommodate you.
Pine Lakes – Sometimes called The Granddaddy by gold publications and golf aficionados, Pine Lakes' traditional Scottish themes still exist, despite modern renovations. It's an old school 18-hole course, full of unique scenery. The slope ranges from 134 on front tees to 120 on back tees, and they offer golf carts for seniors and mobility-impaired individuals. If you want the classic Myrtle Beach golf experience, start here.
Caledonia Golf and Fish Club – Founded by hunters and fishermen, Caledonia puts an emphasis on native, natural beauty. On certain days, you can see the locals meet up to fish, tell fish stories, and cook the catch of the day. The course itself is one of the most scenic on the Grand Strand, clocking in at 6,503 and 132 slope. On winter days, you'll sometimes be treated to a complimentary fish chowder.
The Dunes – Known for its breathtaking ocean views, The Dunes would be worth playing for the scenery alone. Fortunately, it's also a world-class golf course. It's a little on the long side, at 7,165 yards with 141 slope. If you plan to play through The Dunes, come with some extra energy.
True Blue Plantation – Known as both a challenging course and a favorite of golf publications, True Blue is best for seasoned golfers. Even if you're not playing, you can walk the course anytime and enjoy the view, the great food, and the atmosphere. Still, they've restructured the course to be a bit more "player friendly" than it used to be. It comes in at 6,842 yards.
The Witch – While it's now as well-known as the other golf courses on this list, it's still a pleasure to play. With a great in-house staff, immaculately maintained courses, and reasonable golf packages, it's a challenging-but-low-key favorite for both visitors and locals. For golf diehards, The Witch is known for its unique course designs. We highly recommend it.
If you're still hungry for more Myrtle Beach golf, this site compiled by a local has plenty of other suggestions.
Get Lost at Brookgreen Gardens
It's easy to fall in love with Brookgreen Gardensand, once you do, you could spend weeks there without experiencing everything it has to offer. It's a National Historic Landmark that features a world-renowned zoo, a beautiful display garden with plenty of amazing sculptures, archeological sites, trails, and boat tours.
If you're captivated by the sculptures, Brookgreen Gardens actually offers sculpture classes and other education. You can take a boat tour and explore over a thousand acres of rice plantations, native plants, and spectacular wildlife. If you want a smooth, easy ride, pontoon boat tours are available, too.
The Native Wildlife Zoo is also something special. It's the only zoo accredited by the Association of Zoos and Aquariums (AZA) on the Carolina Coast. Every animal at the zoo were either raised in captivity or suffered a debilitating accident. These animals could not survive in the wild, but are native to the area. You can get up close and personal with alligators, bald eagles, hawks, foxes, owls, otters, deer, and plenty of domestic animals, too.
You're sure to lose track of time, so make an afternoon or two out of it.
Enjoy the Long Bay Symphony
The Long Bay Symphony has been a local favorite since 1987. All year round, the Long Bay Symphony plays a mix of classical and pops, and their Youth Symphony is also highly active. You can hear amazing renditions of classical favorites, Broadway hits, and patriotic staples. We recommend you attend at least a few concerts a year to take advantage of the variety.
The Long Bay Symphony also provides plenty of educational opportunities for young musicians in Myrtle Beach. Music lessons, scholarships, internships, a concerto competition, the Youth Orchestra, and many other educational programs are on the menu. If you want to see South Carolina's rising symphonic stars, look no further.
Tis the Season: Holiday Activites
Night of a Thousand Candles
In Myrtle Beach, the Christmas and Holiday season begins as soon as Halloween ends. The lights and decorations are everywhere, and the area becomes alive with holiday events and live music.
One of our most treasured events is the Night of a Thousand Candles— just because it really encompasses Myrtle Beach's holiday spirit. In the month of December, Brookgreen Gardens comes alive with the glow of over 5500 hand-lit candles, as well as plenty of electric lights.
Walking around the grounds is reason enough to look forward to this event, but there's also great food, warm cider, carolers, glass sculptures, and an 80-foot-tall Fir tree, decorated with 60,000 lights.
There's no better way to get in the Christmas spirit than a stroll around Brookgreen Gardens in December.
The Carolina Opry Christmas Special
Each year, we're treated to "The Christmas Show of the South," presented by the Carolina Opry. The show is never exactly the same two years in a row, so it's worth the ticket price even if you've seen it before. It features new, emerging talent along with respected veteran artists, along with the traditional holiday brass section.
The performers and crew pack in music, comedy, dance, holiday cheer, a horse-drawn sleigh, and real snow. It's fun and festive, and it's definitely one of the best holiday shows in South Carolina, if not in the entire South.
The lobby is also decorated with dozens of Christmas trees, lights, and ornaments. You'll be filled with the Christmas spirit before you even take your seat.
Festival of Trees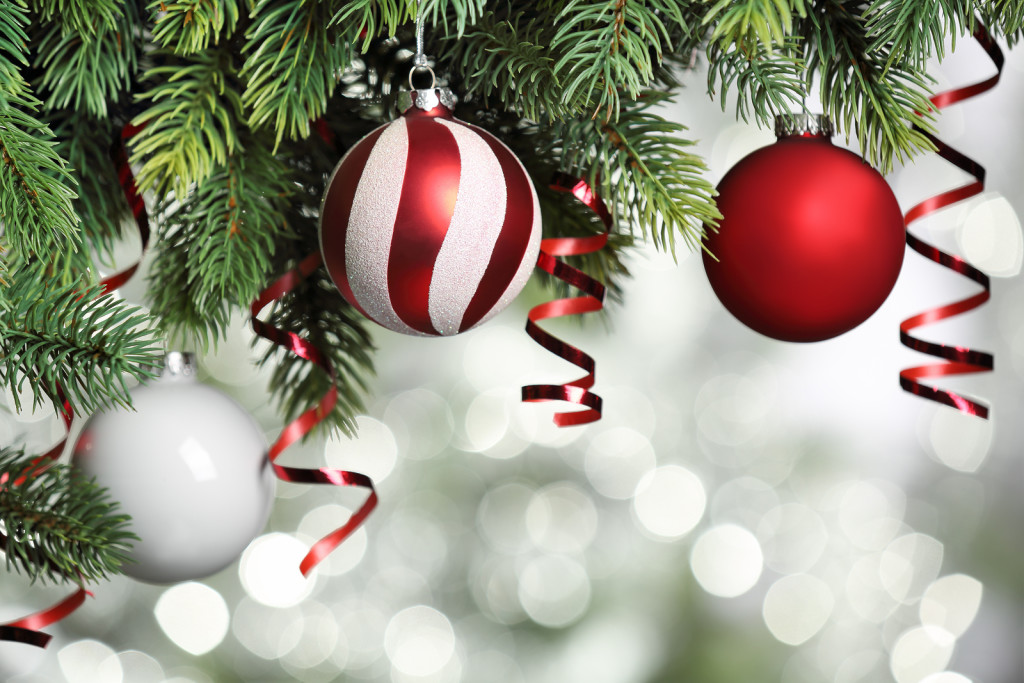 Each year at Christmas time, Ripley's Aquarium boasts the largest display of trees in South Carolina. The Festival of Trees showcases over 75 trees, all uniquely decorated and on display throughout the aquarium.
The trees are festooned with holiday cheer, but they also represent the history and heritage of each state of the union, and well as US territories. Kids can also send their letters to Santa, and you can partake in a scavenger hunt and enjoy live holiday music.
The trees themselves are spectacular, but the aquarium setting is truly one of a kind. There are about 14,000 aquatic animals to observe and enjoy, as well. Ripley's Aquarium is also open seven days a week, so you have no excuse to not check out the Festival of Trees and observe some of our aquatic friends in action.
Restaurant Week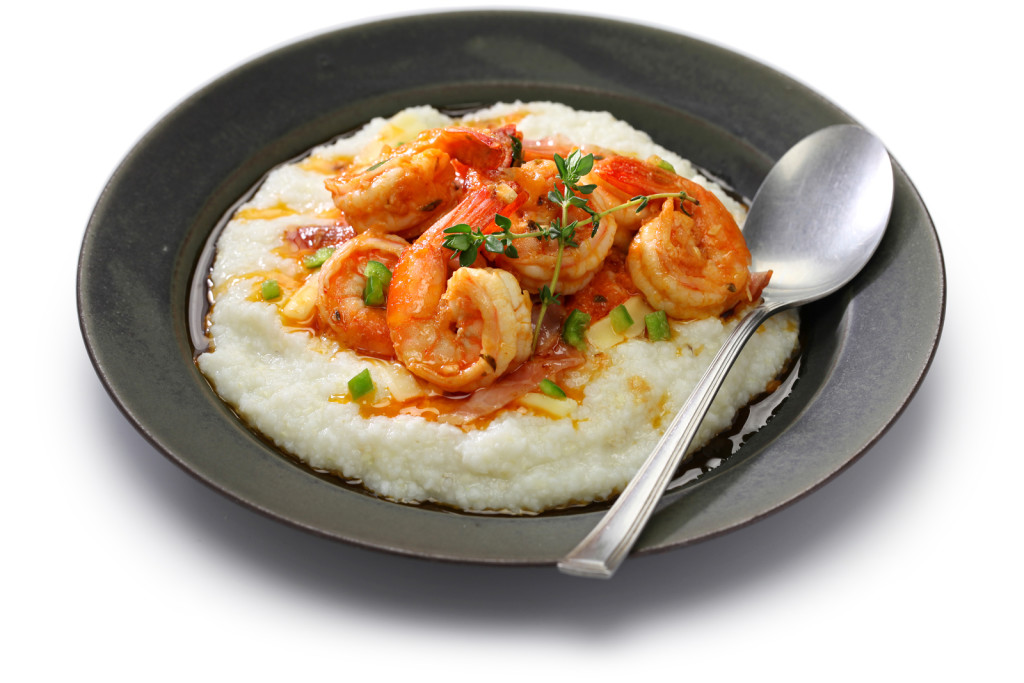 Once the holidays are over in Myrtle Beach, we don't just stay on the couch to recover. Instead, we have Restaurant Week. For nine days in mid-January, the Myrtle Beach area's best restaurants come together to offer special menus and discounted prices. The chef's selections are different every year, so you never know quite what you'll be getting.

What you do know in advance, though, is that you'll be able to sample one-of-a-kind meals from Aspen Grille, Cafe Amalfi, Castano's Italian Steakhouse, Croissants Bistro & Bakery, Greg Norman's Australian Grille, The Parson's Table, and other great Grand Strand restaurants. If you like to eat, this will soon become your favorite week of the year.
Looking for a price? Get a no cost, no obligation free estimate.