Your Guide to Charleston, South Carolina Fun
This is a preliminary guide to Charleston, and it's by no means exhaustive. With more time, we'll add additional natural wonders, restaurants, iconic cultural locations, and unusual hidden gems to the guide.
Here at Contract Exteriors, we truly enjoy living and working in Charleston and surrounding areas. We could spend over a year writing a complete guide, and we wouldn't even come close to exploring everything this area has to offer.
If you have a suggestion or addition you'd like to see included in the guide, feel free to contact us!
We hope you enjoy this guide as much as we enjoyed creating it!
Buy Local at the Charleston City Market
Like many other locations in Charleston, the City Market is dripping with history. Since 1804, the Charleston City Market has been a home for local vendors, artisans, visual artists, and cuisiniers. The Great Hall and open air sheds represent one of the oldest public markets in the United States.
If you see the words "Certified Authentic: Handmade in Charleston," you know your purchase was 100% made in the Charleston area. The Market's sweetgrass baskets, maintaining centuries-old traditions, are some of the most popular goods in circulation.
At the Market, you can find:
Bath and body products

Books, including many historical volumes

Clothing

Collectibles

Crafts

Food

Fine art (painting, photography, glass art, sculpture)

Garden products

Home decor

Jewelry

Leather goods

Metalwork

Pottery

Sporting Goods

Toys

Woodwork

And much more
There's also the Night Market, which showcases local musicians and offers plenty of visual art, consignment clothing, and much more.

If you're looking to spend a day shopping from the best local vendors and eating delicious food, look no further than the Charleston City Market.
Upscale Shopping, Food, and Entertainment at King Street
King Street is often compared to a miniature version of Rodeo Drive. The Upper King Street Design and Dining District, the King Street Fashion District, and the Lower King Street Antiques District all have something special to offer for visitors, new residents, and Charleston natives alike.
King Street is full of art galleries, antique stores, book stores, clothing shops for people of all ages, cosmetics, candy, gifts, home decor, and plenty of fine dining. There are plenty of hotel accommodations for visitors, too.
These aren't cookie-cutter shops, either– they all provide a unique Charleston flavor. Enjoy a steak at Halls Chophouse or craft cocktails and seafood at Prohibition. If you're looking for antiques, George C. Birlant & Co. is one of the oldest antique stores in the country. You can also find a huge selection of books at Blue Bicycle Books or pick out a few stunning pieces at Croghan's Jewel Box.
The fashion district has so many clothing stores you might not be able to visit them all in one day. King Street provides a superior upscale shopping experience.
Shrimp and Grits at Hominy Grill
Hominy Grill is nice, clean, and friendly, but it's still down home and cozy. It's the kind of place where you can take your family, take a date, or even host a business lunch. There are no frills at Hominy, just great service and amazing food.
They're known for their shrimp and grits, which are a favorite for locals and visitors. You should also try their fried green tomatoes and, if you have a hearty appetite, the Charleston Nasty Biscuit, which is a biscuit, chicken breast, and cheddar cheese smothered in sausage gravy. With boiled peanuts at every table, a varied drink menu, and its welcoming atmosphere, it's really hard to go wrong at Hominy Grill.
Learn at the Charleston Museum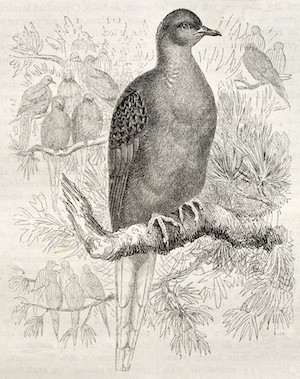 Founded in 1773 and often regarded as one of, if not the, first museums in America, the Charleston Museum functions as a gateway to South Carolina's rich past. Charleston is a historic city, so the museum has its work cut out for it– fortunately, their brilliant and friendly staff is up for the task.
On a typical day, you can learn about the indigenous people who first inhabited the Lowcountry, Charleston's earliest European settlers, the history of American slavery, historic weapons from 1750 to present, Charleston's role in the Revolutionary War, how Charleston endured the civil war, and much more.
The Museum also boasts robust natural history exhibits, where you can see birds, reptiles, and mammals who have lived in the Lowcountry since prehistoric times. It even includes whales, dinosaurs, and the now-extinct passenger pigeon.

The Charleston Museum even offers unique, interactive exhibits designed for kids. Couple their permanent exhibits with an innovative and amazing array of traveling exhibits, and you have one of the oldest and most impressive museums in the nation. Whether you're new in town or a lifelong resident, there's always something to learn at The Charleston Museum.
Explore Johns Island
Johns Island is an increasingly popular place to live, but it's also an excellent place for a day trip. It's known as the home of Angel Oak, a tree that's been alive somewhere between 500 and 1500 years. By all accounts, it's one of the oldest living trees in the United States.
Angel Oak is spectacular, but Johns Island has a lot more to offer. If you love nature and wildlife, you might easily spend a whole day just checking out the plants and animals.
Species include:
Deer

Raccoons

Alligators

Coyotes

Bobcats

Otters

Wild hogs

Bald eagles

Osprey

Ducks

Wild turkeys

Hawks

Herons

Owls

Egrets

Dolphins
There are plenty of plants and agricultural crops, too. Johns Island is also home to Mullet Hall Equestrian Center, which routinely hosts events and keeps equestrian enthusiasts happy. Johns Island Presbyterian Church is also worth a visit– it was built in 1719, and it's one of the oldest wood-frame churches in the United States. There's also the library, which is easily the most impressive in Charleston County.
There are over 20 miles of trails and plenty of shopping, restaurants, and nightlife, too. If you haven't visited Johns Island, the time is now.
Enjoy the Beaches
When it comes to Charleston beaches, you're not lacking for choices. Whether you want a relaxing experience away from big crowds, a festive and lively atmosphere, or just some great fishing, you've got plenty of options just a stone's throw away from Charleston.
Most Charleston beaches feature gentle water, and beach temperatures at their warmest between June and September, although many people swim in May and October, also. Charleston beaches work much better with lawn chairs than towels, and it's best to bring plenty of sunblock and drinking water for your visit.
Folly Beach – Folly Beach might be the busiest beach in the Charleston area. It has a lively atmosphere, and is often a destination for college students. Located around 12 miles from downtown Charleston, it offers six miles of beachfront and plenty of activities. Locals like to call it "The Edge of America" because of its scenic location, and because of its breathtaking sunrises and sunsets.
Folly Beach offers camping, picnicking, paddleboarding, boating, kayaking, fishing, rock climbing, and obstacle courses for visitors. It's also a premiere golf destination– The Links at Stono Ferry gets consistently high ratings from major golf publications. It's also one of the most popular surfing locations on the east coast.
Eat some seafood at Charleston Crab House and Folly Beach Crab Shack, or mingle with the locals at Loggerhead's Beach Grill.
Isle of Palms – If you're looking for a luxury experience, Isle of Palms should be your beach of choice. It's also a great place to observe local wildlife, since it's a large sea turtle nesting area. Residents of the City of Isle of Palms are extremely careful with their beach, and they're extremely protective of the turtles. Once you see the area, you'll understand why.
The beach is often certified as a Blue Wave Beach, which means it is regarded as being extra clean, safe, and accessible to the public.
Fishing trips and boat tours are both popular activities at Isle of Palms, and there are plenty of biking paths, too. There are plenty of playgrounds for the kids, and athletically inclined people will find many opportunities to play tennis and shuffleboard. Isle of Palms also features a great skatepark.
Try some comfort food at the Acme Lowcountry Kitchen, or some frozen yogurt at Island Ice.
Sullivan's Island – Located about 10 miles from Charleston, Sullivan's Island is a gloriously natural beach. It's a popular spot for locals since it's not nearly as crowded as Folly or Isle of Palms. From the beach, you can see cargo ships go about their business, along with luxurious cruise ships. It's also an ideal vantage point to catch a glimpse of Ft. Sumter, the Battery, and Morris Island Lighthouse.
Sullivan's Island's beachfront is owned and protected by the town, protecting its natural beauty from excessive development. It's an authentic and wild piece of the Charleston landscape, and it's a great place to spend the day relaxing and exploring.
Kiawah Island – Kiawah Island frequently makes "best of" lists when it comes to beaches. The island is free of clutter and distractions, environmentally sound, and extremely relaxing. Dolphins are also a common site around Kiawah, which makes it another popular destination for wildlife enthusiasts.
Aside from the 10 miles of romantic beach, Kiawah offers 40 miles of bike trails, and tennis courts. You can also enjoy sailing, surfing, parasailing, boating, kayaking, fishing, and shelling. If you're new to Charleston and you're an avid golfer, Kiawah Island should be your first stop. It hosts five top-notch champion golf courses, and it's widely considered the "crown jewel" of South Carolina golf.
The general public can access Kiawah Beach through Kiawah Beachwalker County Park. It's full of historic plantations, lagoons, marshes, sand dunes, and maritime forests. Expect deer, turtles, alligators, and seabirds along with the dolphins.
Try some sushi or other Japanese fare at Ocean Room, or some Southern cooking and traditional American food at Ryder Cup Bar.
Take a Stroll Down Rainbow Row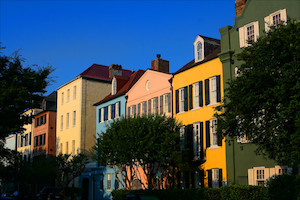 Rainbow Row consists of more than a dozen brightly-painted houses in historic Charleston. Though it's a small part of the surrounding neighborhood, it's always being photographed and fawned over by residents and visitors alike. There's good reason for that– there's nothing quite like seeing these historic homes painted in vibrant, pastel colors, lined up in a neat little row.
There are many rumors concerning the origins of Rainbow Row, but according to Sciway.net, in 1931, Judge Lionel Legge and his wife, Dorothy Parker Legge, painted their home in a Caribbean-style pastel pink. The neighborhood was not in the best shape at the time but, soon, other homeowners in the neighborhood followed Dorothy's lead and painted their homes in bright colors, too.

It won't take up a whole day, but it's worth visiting for the bright colors and the historical beauty of the homes. We don't often cite Wikipedia, but this page gives history on every single home in the neighborhood. It's even more fascinating to look at a cultural landmark when you know its story.
Stuff Yourself at the Lowcountry Oyster Festival
The world's largest oyster fest regularly goes through 800,000 pounds of oysters. Let that sink in.
Boone Hall Plantation is the place to be in late January. The Lowcountry Oyster Festival makes all sorts of awards and top 10 lists, and that's because there's no other seafood event like it. Casual attendees will enjoy plenty of oysters, live music, wine, beer, and a food court showcasing Charleston restaurants. There's even a fun area for the kids.

For the hardcore, though, there's both an oyster shucking contest and an oyster eating contest. These events draw some legendary competitors, and they're a sight to behold.
To top it all off, the Oyster Fest is a charity fundraiser– proceeds go to many organizations who help sick children. It's hard to argue with having fun and eating great for a good cause.
Take in the Charleston International Film Festival
The Charleston International Film Festival is a community-oriented event that showcases short and feature-length films of all types. It also provides filmmaking workshops and encourages Charleston residents to participate with their own films.
From the CIFF's website:
"The Charleston International Film Festival encourages people of all ages and backgrounds to participate and works to partner and integrate community groups and educational institutions into aspects of the festival. We hope to provide a platform for other non-profits and organizations to further their mission through film and to promote a greater cultural understanding, philanthropy and volunteerism within the community.
Our Mission is to educate, entertain and inspire through the art & science of film."
Their aim is to showcase filmmakers, actors, directors, and the art of film itself. The Festival started in 2008 and has been expanding ever since. If you're a film lover or a filmmaker, you should look forward to November of every year.
Lowcountry Cajun Festival
Just because Charleston has its own rich history and culture doesn't mean we don't appreciate other Southern cultures, too.
In the spring, we're treated to a taste of Louisiana with the Lowcountry Cajun Festival. The authentic Zydeco music brings people from all over the state, and there are big names in Cajun music to look forward to, every year.
Let's not mince words, though– we're all about the food. You'll find Cajun and Creole fare aplenty: jambalaya, alligator, andouille sausage, and tons of crawfish. Since it's Charleston, we serve up our own Southern barbecue, too.
There are kids' activities, and traditional festival foods, as well. If you love your crawfish, be sure to participate in the crawfish eating contest. We always partake in the crawfish, but we believe in moderation, even with the best things in life.
Spoleto Festival
Spoleto Festival is a big part of springtime in Charleston. It celebrates all things performing arts, using historic theaters, the outdoors, churches, and more traditional venues as its staging ground.
Why not browse through the lineup and catch a few shows? Each year, Spoleto brings something new to the table. Even if you've lived in Charleston your entire life, there's something different to see, every year.
Spoleto celebrates theater, musical theater, opera, dance, chamber music, choral music, symphonic music, jazz, and even rock and pop.
On the final day of Spoleto Festival, there's always a spectacular fireworks display after the last performance of the night on the main stage.
We're lucky to live in a city that gives a home to the best performing arts festival in America.
Pet Fest
Pet Fest is another one of Charleston's sleeper hit spring events. In March, County Parks dedicates an entire weekend to pets, pet owners, and people who want some new animal friends in their lives.
There are exhibits, demonstrations, entertainment, and animal experts aplenty. Local rescue groups are on-hand for pet adoption, and local businesses show up with their pet-related products, as well. You and your (leashed) pets can stop by for some social fun, and you can also support many animal-focused causes that help our furry friends right here in Charleston.
Festival of Houses and Gardens
Though Charleston has many home and garden shows, The Festival of Houses and Gardens stands out because of its setting. This show takes place in the Old and Historic district, and features a series of educational events and tours that showcase Charleston's history, explain its architecture, and go in-depth into its gardens and homes.
This isn't a typical vendor show. Instead, it gives you the opportunity to explore the amazing private homes and gardens of historic Charleston. There are vendors, and a notable antiques show, as well.
Charleston Build, Remodel & Landscape Expo
Each year in January, the Charleston Build, Remodel and Landscape Expo comes to the Exchange Park Fairgrounds exhibit building.
This event is all about innovation. You can catch up on the latest trends in home building, gardening, remodeling, and green living. The best thing about this show is the opportunity it presents– you can talk to the experts. If you're interested in the latest home upgrades, and particularly if you're interested in environmentally sustainable living, you'll find a friendly expert to answer your questions.
---
New to Charleston?
If you're new to our city– welcome. We're happy to have you here, and we know you'll love it here. There's so much history, culture, art, food, and amazing outdoor adventure waiting for you. The people are friendly and the weather is usually great, too. Our community is second-to-none, and we'll make you feel right at home. You'll think of Charleston as home in no time.
To help you get settled in, we've put together a list of Dos and Don'ts so your first few months are more enjoyable. We've all learned from our mistakes, and you can learn from them, too.
Do Take Weather Seriously
If you are downtown, flooding is a real possibility… even without the "1,000-year flood" we had in 2015. A few inches of rain and a really high tide, caused by a full moon, can flood several areas downtown. Heed weather warnings and move to a safe location. The warnings aren't just for show.
Do Pay Attention to Street Signs
Downtown Charleston has a ton of one-way streets and tiny side streets. Make sure you are paying attention to the "One Way Only" signs. In our experience, GPS does not always catch these signs when giving you directions to your destination. Failing to heed a One Way sign could cause injury to you or someone else, and it's our police force's job to enforce correct traffic patterns and safe driving.
Do Take Time to Pay Attention to Your Surroundings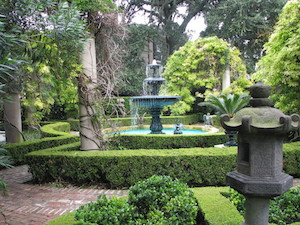 Charleston is chock full of history, amazing architecture, and secret gardens. Just about everywhere you look, there is a historical marker relating the significance of that particular area. There are several narrow cobblestone streets still in existence downtown, and a few of the homes have beautiful gardens tucked away. If you don't stop and look around, you will miss something incredible!
Do Beat the Crowds
Charleston is fabulous year-round but, in general, late Fall and early Spring tend to be less crowded. These are good times to get out and try those new restaurants, without having to worry about waiting hours for a table. You can also catch great sales at the local boutiques trying to bring the locals in. Check the Charleston calendar for big events like Spoleto and theBridge Run… major events like these tend to bring the crowds, and you have to plan around them if you're not attending.
Don't Be Afraid of Ghosts
There are several amazing walking tours you can take relaying the not-so-pretty past of Charleston. These tours usually include a few haunted homes and restaurants, as well as the dungeon and Market area. Even if you don't take a tour, explore on your own. Several of the areas marked on the maps of these tours are open to the general public.
Don't Try to Do it All at Once.
There are so many restaurants, shops, and attractions in the Charleston area, it is easy to be overwhelmed. Try taking it one area at a time, and explore each area to its fullest.
Don't Believe Everything You Read
There have been hundreds of articles published in national magazines rating "The Best Restaurants in Charleston" or "The Top 10 Shops in Charleston." While they do list some amazing places, don't let those articles be your only guide. There are several smaller, locally owned and operated, businesses that have yet to be "discovered," but are as equally amazing.
Don't Underestimate the Power of Community
Recent tragic events have put South Carolina, Charleston in particular, in the national spotlight. However, instead of tearing each other apart, the people of Charleston have banded together and shown love and support for our neighbors in need. In our opinion, that is the best thing about our community. We truly care about and support each other. We do not hesitate to offer a helping hand, and we do not hesitate to accept one.
---
Holiday Activities in Charleston
Holiday Festival of Lights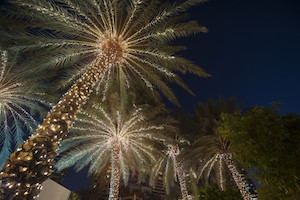 Two million lights. That's what Charleston's Holiday Festival of Lights brings to the table. Lasting from mid-November through the end of the year, the festival features 750 different displays and more lights than anyone can count.
James Island County Park hosts the event, which is recognized around the world as one of the best holiday festivals in existence. You can do the traditional driving tour, but plenty more activities await you if you exit your car and walk around a bit.
You can roast marshmallows, take a train ride, tour walking trails, ride the Victorian carousel, enjoy locally-made sweets, and buy gifts or decorations at the Reindeer Workshop and other gift shops.
There are also fireworks, live music, stilt-walkers, and other treasures you won't know about until you show up. No one does holiday cheer like Charleston.
Charleston Holiday Parade
There are several holiday parades in the Charleston area. If you don't know where to start, we recommend the Charleston Holiday Parade, which takes place in early December. It's a great, traditional holiday parade full of music, cheer, floats, fire trucks, and candy. Local groups and businesses always make a strong, creative showing with their floats and vehicles.
The parade starts at Broad and Barre, and then proceeds down Broad Street, before it wraps around King Street. The parade always ends with Santa's arrival at Marion Square.
There are plenty of holiday parades to choose from in the area, but make sure you see this one at least once. It takes place in the afternoon, but be prepared for possible cold weather, regardless.
Holiday Parade of Boats
Of all Charleston's seasonal parades, the Holiday Parade of Boats is the most unique. Each December, the Rotary Club of Charleston partners with the City of Charleston and the Charleston Sail and Power Squadron to put on the Holiday Parade of Boats.
If you have a boat, you can enter it into the parade and decorate it accordingly. If you don't have a boat, don't worry– the parade is beloved by spectators from all around the Carolina Coast.
The decorated and lit-up boats are an incredible sight to see, and the carolers, barbecue, and holiday desserts keep spirits bright, as well.
If you want a different spot to view the boats, you can always attend Oysters at the Point at the Charleston Harbor Resort and Marina. It's an adult-oriented event with oysters, a Bloody Mary Bar, local beers, and plenty of oysters.
Whichever view you take, make sure to take some time for the Parade of Boats.
A Different Kind of Sleigh Ride
In Charleston, a holiday sleigh ride takes place on the waterways. Enjoy hot cocoa, listen to Christmas music, and learn about Charleston's Christmas traditions on the Charleston Explorer. You can bring your own cooler and snacks, so thisholiday sleigh ride is a great activity for families, couples, and groups of friends. Just don't wear high heels– they're not the safest footwear for a boat tour.
Though it's not a holiday light tour, the ride will take you down the Ashley River, where you'll likely see plenty of houses festooned with Christmas lights. The ride lasts between 90 minute and two hours, and the boat itself has everything you need– including restrooms. When was the last time you saw a restroom on a horse-drawn sleigh?
The Charleston Sleigh Ride, provided by Pegasus Charters, offers a great opportunity to see Charleston from the waterways. Charleston is particularly beautiful at Christmas time, so we recommend you take the tour at least once. Sometimes you forget what an amazing city you live in, but this boat tour will remind you of just how lucky you are to live in Charleston.
4th of July Blast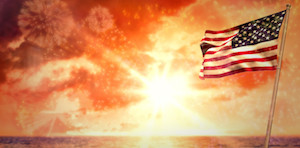 This shore side party at Patriots Point features a dazzling professional fireworks display and a live band. Historically the band generally plays surf or beach music, but there's always room for surprise.
General admission is free to the public, but there is a $10 parking charge. If you want an extra-special Independence Day, you can reserve VIP tickets for the Flight Deck, which includes barbecue, a full service bar, and a special seating area at the ship's bow.
There are plenty of activities for families and kids, and vendors sell delicious local food and beverages. If you don't plan on buying the VIP package, we recommend you bring chairs and blankets, and plan on taking some extra time when the parking lot lets out.
Looking for a price? Get a no cost, no obligation free estimate.